The Motivation App
Creating an app to help motivate people who have trouble getting out of bed in the morning can be quite a challenge. Through research, we were able to pin-point some of the things which were most inspiring to our users.  From a creative strategy standpoint, I knew that this app needed to be delightful and inviting. It needed to be a user's happy place, so everything from the visuals to the transitions needed to fulfill that purpose.
Experience
The motivational aspect of the app was crafted using the S.M.A.R.T. goal approach, and once the app map was established, I focused on creating user flows and prototypes for us to understand every step of the goal creation, management and reporting process. Those tools helped us fine-tune every aspect of the experience.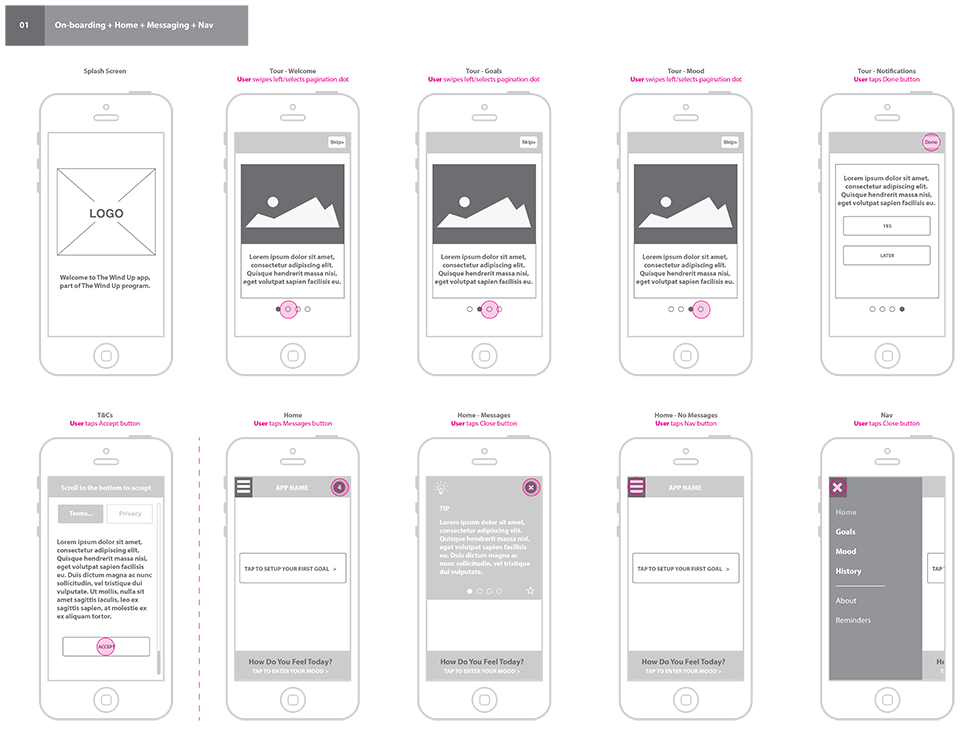 Messaging Matrix
In an effort to help the copy and dev members of the team, I created a messaging matrix which helped us manage the various daily inspiration, motivational messages, and reminders that made the experience whole.

Prototyping
Prototypes played a major role in the app's success, as it enabled us to gauge everything from the layouts, messaging, tone, notifications and transitions.