The Eye
How do you give ophthalmology students a new perspective on a subject they know almost everything about? No clue. but here's what I did. I put a team together, consisting of design, 3d, dev and of course, a PM. We immersed ourselves in research until we all knew the ins and outs of ocular anatomy, tear dynamics and accommodation (the only 3 things listed on the client's creative brief).
We had daily brainstorming sessions where we would sketch, whiteboard and discuss ways to push the envelop without driving our developer crazy. We came up with a concept which was pretty simple: an immersive dive into the main components of an eye in under fifteen minutes. The brainstorms also helped us come up the the app map, which prevented us from deviating from our initial concept.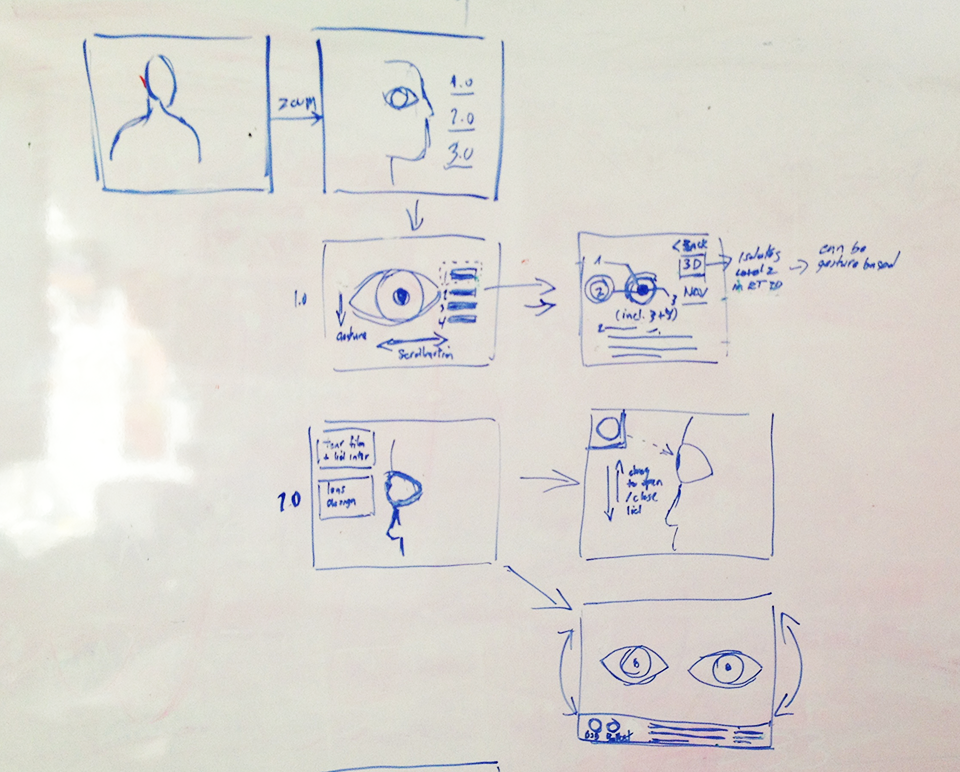 In order to ensure the anatomical accuracy of our 3d model, design and experience ideas, we had weekly video chats with our clients, which happen to be doctors, during which we would show them prototypes of what we had in mind for each section. This helped us get their buy-in on all milestones, and generated an unbelievable amount of hype on the client side, as we moved toward the finish line.